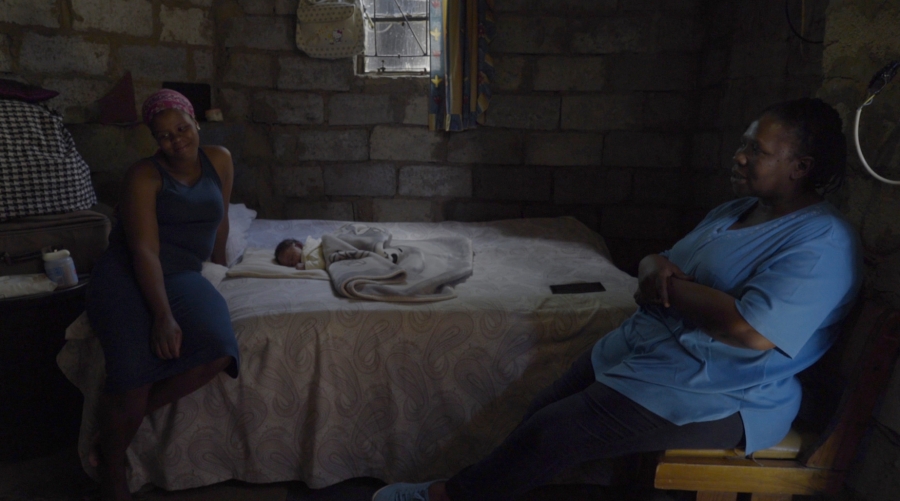 1001 Days
Directed by Chloe White
(Feature)
Thandiwe, Zanele and Zanele live in one of the poorest urban areas in South Africa, where two thirds of the women are abuse survivors. They are on a mission to change the fate of their neighborhood, right from the beginning - at childbirth. Drawing on their own tough experiences of motherhood, these three extraordinary women go from home to home, supporting new mothers in their community through the first 1001 days of their children's lives.
It's during the first 1001 days that the foundations of a baby's mind are being put in place.
1001 Days, a feature documentary, is told through the eyes of three South African women - Thandiwe, Zanele B and Zanele M – who are determined to change the fate of their hometown Johannesburg by helping new mums to develop strong relationships with their children, despite the community's myriad of social and health problems.
Their community is plagued by 70% unemployment, poverty and HIV, yet they are determined to break the cycle. Every day they go from home to home visiting pregnant and new mothers, offering emotional support and helping them connect with their babies. Their work is beleaguered with struggle and strife as they encounter unresponsive mothers, abusive husbands, disease and despair, but alongside that there is hope, resilience, and sheer joy. We'll also see our characters outside of work as they grapple with their own tumultuous lives.
The Home Visitors programme they work for has a high turnover of women, as it's no easy job. The emotional burden is huge, as well as the physical exhaustion of having to travel all over town. Will our three characters be able to endure the stress? Will they last the long haul?
1001 Days takes the audience on a journey through the chaotic and narrow streets of Alexandra as we follow our three main characters on their quest to empower women and change the course of their lives, and their children's'.