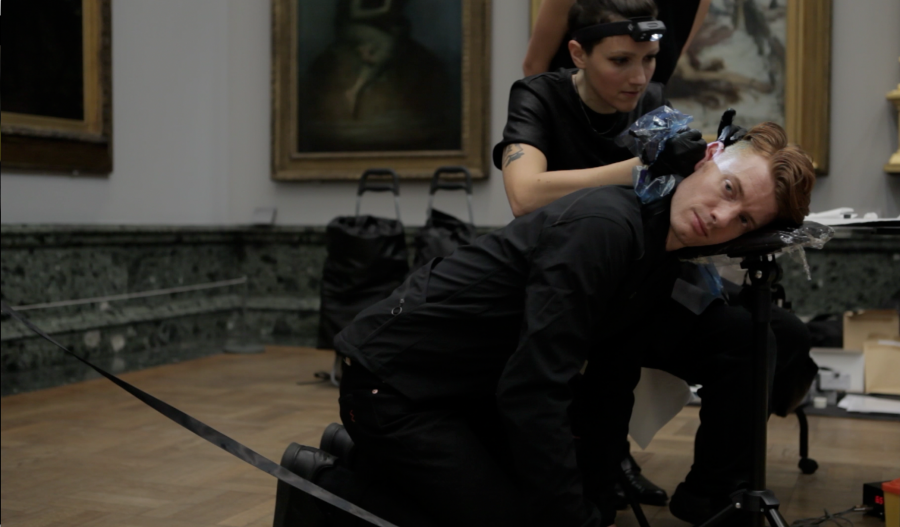 Climate change is permanent; so are tattoos.
This piece explores lasting damage, scarring, and healing. Numbers are written on the body, brands are written on the gallery and, as carbon is released into the atmosphere, damage is written on the planet.
Birthmark is an unsanctioned performance by Liberate Tate in defiance of BP's sponsorship of Tate, filmed by Disobedient.
The performers receive tattoos in the form of a number – the amount of carbon dioxide in the atmosphere expressed as parts per million (ppm), in the year of their birth. A performer born in 1962 (318ppm) compares the changes they've seen with a performer born in 1993 (357ppm). Being born in the same year has a new meaning – living through the same increase in carbon dioxide.
In response to climate change, this performance embodies the revisions being inscribed on our planet in an intimate, personal way. Each tattoo echoes the engraving act by the oil sponsor in transforming the body of the gallery. There is a rich history of tattoos in art and protest, but protest tattoos as performance intervention in a gallery space is unprecedented. In the run up to the international climate talks in Paris, the artists invite Tate to reconsider their sponsorship deal with BP, and to begin to erase this scar from their skin.