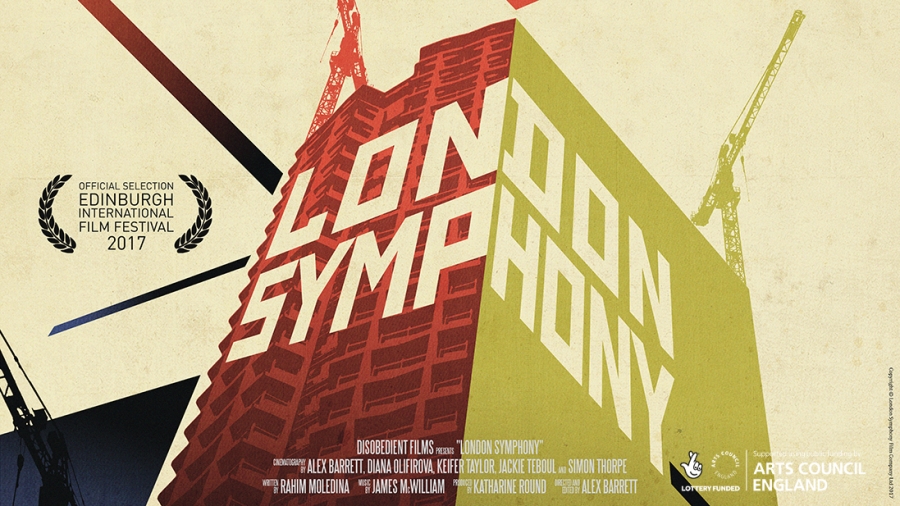 London Symphony
A poetic journey through the life of a city
(feature)
London Symphony is a brand new silent film - a city symphony - which offers a poetic journey through the city of London. It is an artistic snapshot of the city as it stands today, and a celebration of its culture and diversity.
The film will premiere at the 2017 Edinburgh International Film Festival, where it is nominated for the Michael Powell Award for Best British Film.
In September, a series of three live performances will take place in key sites featured in the film and music, starting with the Barbican Centre on the 3rd September. These installations have been supported by Arts Council England.
Director/Editor: Alex Barrett Producer: Katharine Round Composer: James McWilliam Writer: Rahim Moledina